The 2017 PokerStars Championship Bahamas had 159 entrants, and the event went on for three days.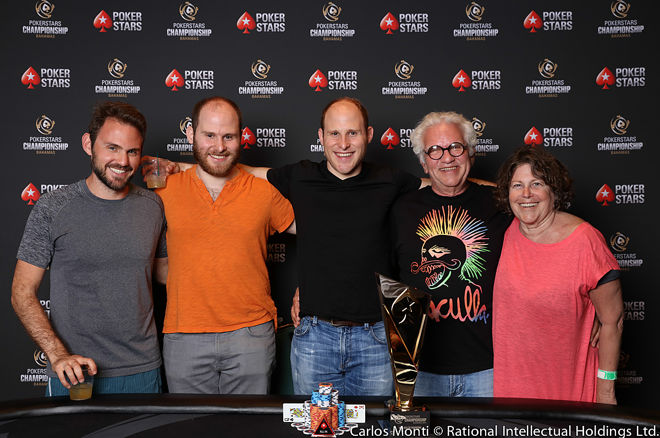 At the end of it, Luc Greenwood was announced as the winner and he bagged a prize of $779,268. Greenwood has not tasted such a huge prize money, success in his career so far and he is over the moon after winning the Bahamas PokerStars Championship. He defeated Nick Petrangelo who also won a handsome amount of $740,032 after the duo struck a deal.
This win by Greenwood is ten times more than his previous big cash winning of $75,000 that was achieved way back in 2010 when he finished in the 21st position. Greenwood, by virtue of this win, has joined his brothers Max and Sam to win the poker millionaire title. He now has more than $1.2 million in lifetime earnings. The third place was grabbed by American Michael Rocco and he earned prize money of $409,020.
The third day of the event started with 9 players on the table. Bryn Kenney was the first to leave the table as his king-queen did not get the better of ace-jack of Petrangelo. It was time for Mark Radoja to exit the table with an 8th place finish as Petrangelo's pocket kings was better than the ace-queen held by him. Petrangelo was the villain for 6th place Jose Barbero from Argentina.
There was a deal that was discussed by the last four standing players, but they did not come to terms and therefore had to carry on with the play. Byron Kaverman was the first to go out for the last four and said that his performance at the start of 2017 was far better than what he had to go through in 2016. Nick Petrangelo was on top of his game and lead on both Day 1 and Day 2, but had to finish runner-up on Day 3 after striking a deal with Greenwood.