The PokerNews Cup was a new event held in North America this year.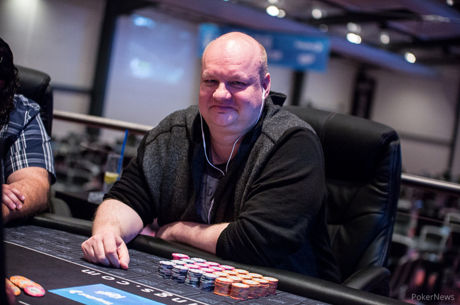 It was organized at the Borgata Hotel Casino & Spa. At this event Ryan Van Sanford was the lucky one to claim the title. He won the event as well as won the prize money of $68,676. Being 23 years of age, he comes in from the state of Colorado. He played between 120 players at the tournament, which was a $2,150 buy-in format. His overall earnings in tournaments have gone up to $900,000 as a result.
Van Sanford was able to defeat Dominic Picnic who was the chip leader on day one. The battle between them lasted for about 45 minutes. Van Sanford moved at all when Picnic revealed that he was holding A of Hearts and 2 of Diamonds and raised the stakes to 150,000. Picnic then made the call and that put an end to his participation. All the chips were then moved to Van Sanford. Van Sanford was definitely elated with the win.
He stated that PokerNews Cup added to the events of the Borgata Poker Open has definitely provided more challenging opportunities for poker playing enthusiasts. Van Sanford stated that his trophy definitely belonged to his dad who would find a special place for this one surely.
The second day of the tournament the games moved fast. There were 26 players who remained after the first day. Many made furious moves such as David Fink being able to eliminate Jakov when his ace queen was able to overcome the pocket of sixes Jakov had. The final 18 moved onto a table of nine in the final hours. Olshan finished in the tenth position. At the final table there was no one who was dominant initially. The short stakes were doubling up and made it difficult to predict a conclusion.